Churchill Archives Centre looks after many archives of naval personnel covering all ranks including Admirals. Highlights here include the memoirs of Admiral Sir Manley Power (in the Navy 1917-1961), and Admiral Somerville's diary and reports on the Spanish Civil War.
Showing 1 - 1 of 1 Records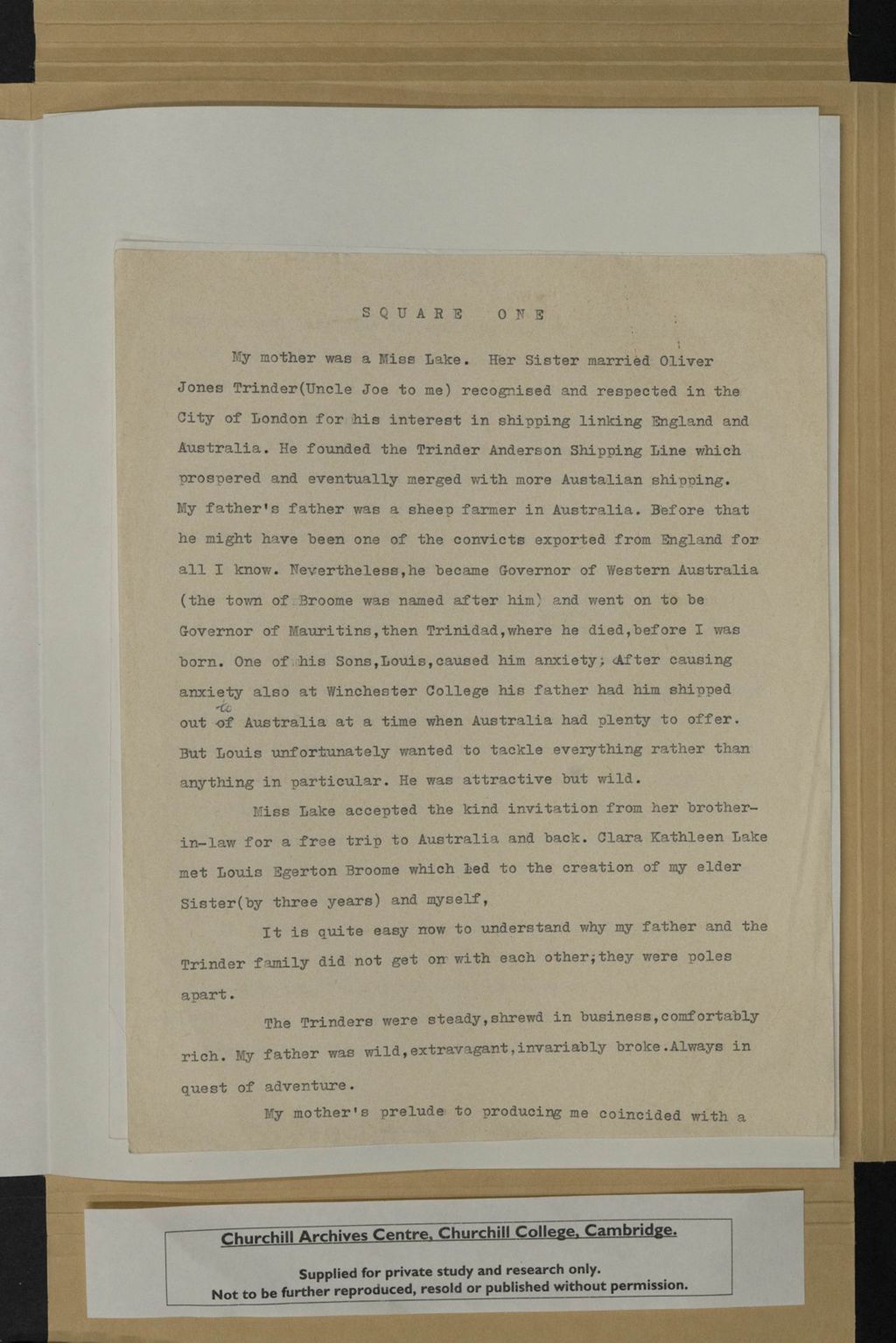 Family papers
Reference Code:

BRME 14/5
Description:

Including a typescript autobiography; an outline, synopsis and drafts of "Spunyarn", reminiscences from Jackie Broome's life and family history; a chronology giving details of the lives of Louis Egerton Broome and Clara Kathleen (Aimée) Lake (parents) and Frederick Napier Broome (grandfather); and other research notes for "Spunyarn".
Collection:
---
---