Churchill Archives Centre looks after many collections relating to all aspects of the Second World War. Highlighted here are notes on War Cabinet and Supreme War Council Meetings and private diaries from the papers of Ian Jacob (Military Assistant Secretary to the War Cabinet), and Admiral Somerville's account of a trip to Calais in 1940.
Showing 1 - 1 of 1 Records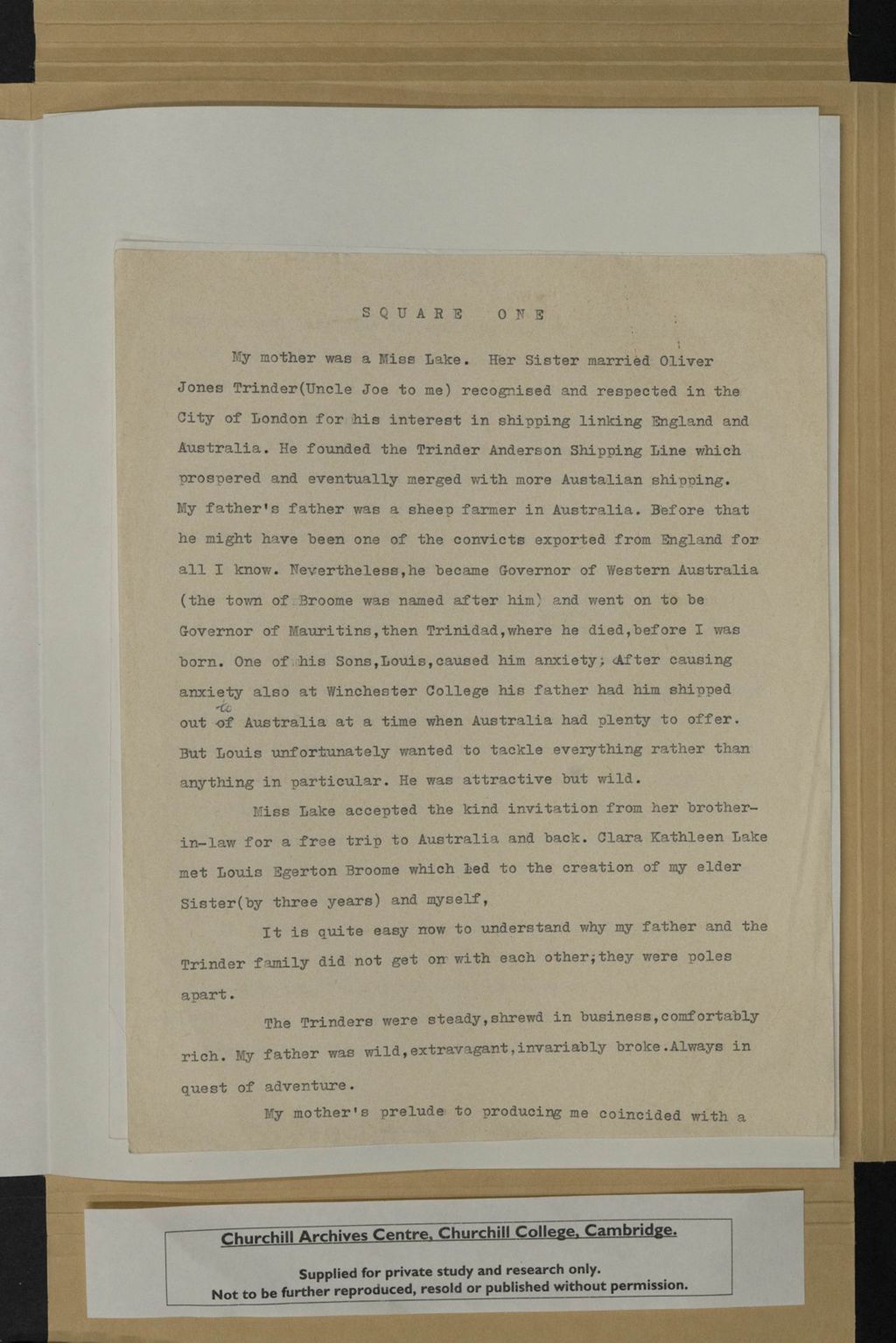 Family papers
Reference Code:

BRME 14/5
Description:

Including a typescript autobiography; an outline, synopsis and drafts of "Spunyarn", reminiscences from Jackie Broome's life and family history; a chronology giving details of the lives of Louis Egerton Broome and Clara Kathleen (Aimée) Lake (parents) and Frederick Napier Broome (grandfather); and other research notes for "Spunyarn".
Collection:
---
---